Best Restaurants in St. Louis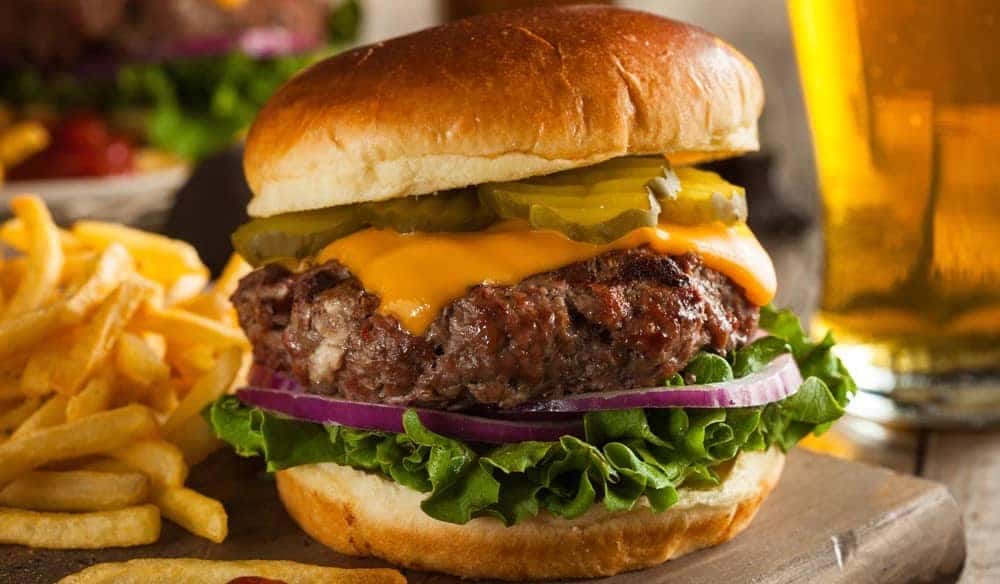 Whether you're planning a date night or a weekend celebration with friends, St. Louis is just a short drive away. There are plenty of fun things to do in the city, and that includes eating incredible food. From BBQ to Italian and everything in between, learn more about the best restaurants in St. Louis with Auffenberg Ford South Belleville.
Salt + Smoke
This bright, inviting BBQ spot offers St. Louis style BBQ, and their passion is obvious when you take your first bite. You can order a sandwich or a plate with prime brisket, pulled chicken, and plenty more options serving as the star of the show. If you're really looking to indulge, grab some beef fat fries or fried house pickles as a side. And when all is said and done, grab a piece of apple, pecan, or chocolate pie to go.
Anthonio's Taverna
The fire hydrant painted like an Italian flag outside this restaurant should tip you off to what you can expect inside: delicious Italian and Greek cuisine! Family-owned since 2003, Anthonio's Taverna sets themselves apart from the BBQ scene in St. Louis with their own distinctive offerings of traditional Italian and Greek dishes like Dolmathes (grape leaves stuffed with lamb, ground beef, and rice). They also have a pizza menu with some creative takes on the classics, such as The Gyro, with tzatziki sauce, gyro meat, tomato, feta, and onion.
Grbic Restaurant
If you have a taste for traditional European cooking, you'll probably be interested to try the Bosnian food at Grbic Restaurant. They pair locally sourced meats with Old World recipes from the Balkans, and the result is absolutely delicious. As we wait out the final months of winter, nothing sounds better than Hungarian style Goulash Soup or a helping of Valdostana, a dish featuring buttered spaetzle noodles layered with grilled beef and topped with a creamy white wine mushroom sauce.
Mango Restaurant
If you're looking for a relaxing, chic spot to bring a date, Mango Restaurant is an excellent choice. Their Peruvian menu offers much to explore, including a beef stew with garlic, onions, and cilantro. If you'd like to opt for a more authentic option, try the Ceviche de Pescado – fish of the day cured in fresh citrus juice with Peruvian peppers, onions, garlic, and cilantro. If you're of legal drinking age, we also recommend you try a Pisco Sour. It's the National Drink of Peru!
More from Auffenberg Ford South Belleville
We may have taken you out of Belleville today to introduce you to some of the best restaurants in St. Louis, but you can always trust our local expertise, too! Check out our community tips and more below, and feel free to contact us for more information. After you eat, it's easy to find fun without breaking the bank when you check out our list of free things to do in St. Louis.