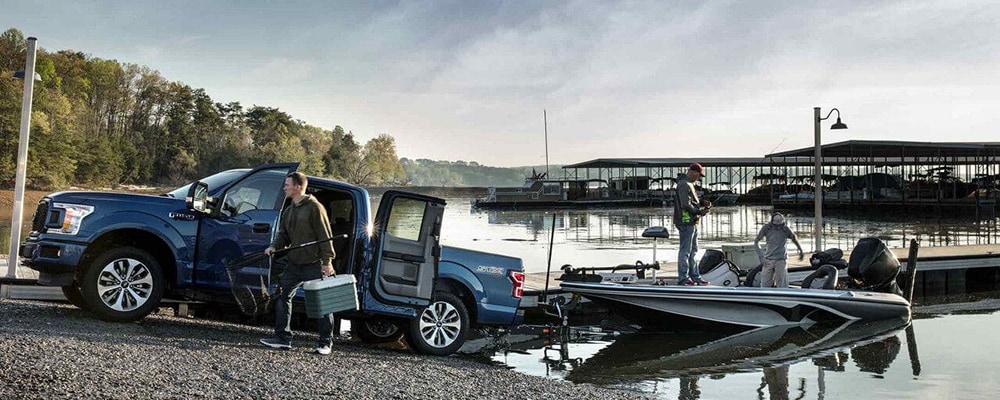 A lot can change in a year, even for a vehicle that's already a winner -- like the Ford F-150. So we want to break down the differences in specs so our drivers buy the right pickup from Auffenberg Ford Belleville.
2018 vs. 2017
The 2018 Ford F-150 has best-in-class towing at 13,200 pounds. But if you aren't looking to max it out, the 2018 model starts at 5,000 pounds.
Though still impressive, the 2017 Ford F-150 towing capacity of 10,500 pounds has a tough time comparing to the 2018 model. Still, for the average driver, 10,500 pounds may be more than enough
Looking to blow these numbers out of the water? Then you need to check out the Super Duty (it's earned its name), capable of towing up to 34,000 pounds.
Which is Right for You?
If you're eyeing a 2017 Ford F-150, there's a good chance you're buying a used truck from our Belleville dealership, and that means savings are a top priority. If that's the case, the added capabilities of the 2018 model may not sway you to go new, and that's fine.
If you need the latest -- or need the best towing specs possible -- you'll want to go for the 2018 model. Of course, if you're patient, we'll be on to new model years soon and some drivers might trade theirs in, but that could be a few years down the line.
Start Towing Today
Whether you need a towing machine for everyday work or you're simply looking for a truck that can take the camper out for vacations, the F-150 is ready and willing. Let us help you choose between the 2017 and 2018 Ford F-150 towing capacities today at Auffenberg Ford Belleville. Contact us to learn more or schedule a test drive.