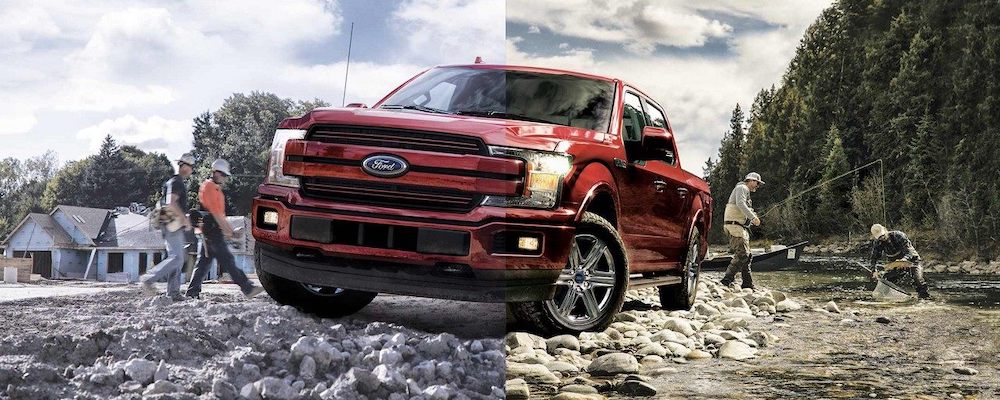 The Ford F-150 is one of the country's most popular pickup trucks, and it's been a truck that drivers from Waterloo to Mascoutah have depended on for more than 40 years. The team at Auffenberg Ford Belleville is taking a look at the Ford F-150 history to give you a better idea of how this become one of America's most popular vehicles.
Ford F-150: The Beginnings
The First F-Series was first introduced in 1948 as the F-1 half-ton truck, F-2 three-quarter ton truck, and F-5 heavy duty truck. The F-Series featured some updates from Ford's previous pickups that included integrated headlights, a larger cab, a one-piece windshield, and a smoother exterior. They had two available engines: a 226-cubic-inch inline six that delivered 95 hp and a 239-cubic-inch V8 that delivered 100 hp.
Ford F-Series Updates
Throughout the '50s and '60s, the Ford F-Series continued to be updated. These trucks were now known as the Ford F-100, F-250, and F-350. They received exterior revisions, more interior space, and stronger engines than the original F-1, F-2, and F-5.
Ford F-150: The Debut and Upgrades
The Ford F-150 made its official debut in 1975 as a half-ton pickup truck that filled the gap between F-100 and the F-250.
After its official debut, the next big change to the F-Series, including the F-150, was in 1987. These trucks received flush headlights, wraparound parking lights, new front hood, bumper, and fenders, an updated instrument panel, an easy-access fuse box, and antilock rear brakes. In fact, Ford was the first automaker to make this feature standard on their trucks.
Ford F-150: Today
Today, the Ford F-150 pickup is available in seven trim levels and six engine options. You get a best-in-class towing capacity of 13,200 pounds, and a best-in-class payload rating when powered by the 5.0L V8 engine.
To learn more about today's Ford F-150, contact us online or explore our inventory. Then you can visit our showroom in Belleville to take this popular pickup for a test drive.