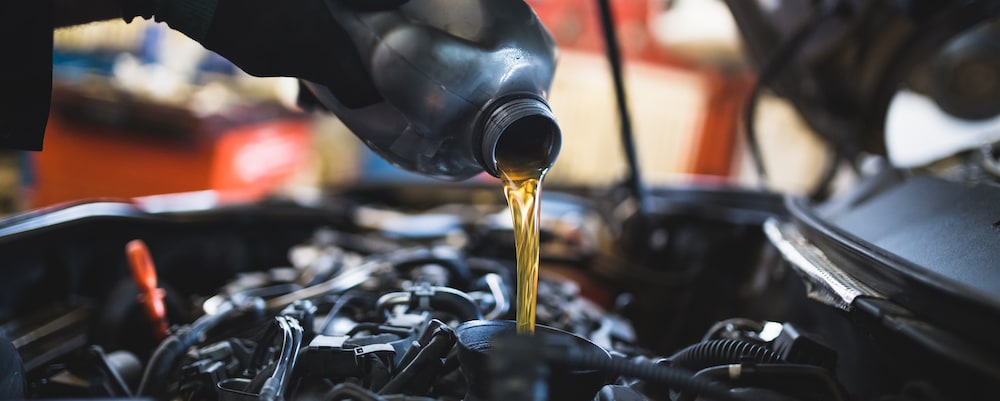 The average oil change at Auffenberg Ford Belleville takes less than an hour, but since wait times can vary, we recommend that you schedule service in advance. We're always happy to service drive-ins, but our Columbia and Waterloo neighbors can be in and out of our service bay quickly with just a little planning for that oil change.
How Long Should an Oil Change Take If I Do It Myself?
Of course, it's also possible to perform an oil change for yourself, as long as you don't mind getting your hands dirty. If this is the first time you've replaced your own oil, it's a good idea to budget at least an hour, or perhaps more, as this isn't a project that you'll want to rush. The process will become both quicker and easier as you become more familiar with the steps, tools, and vehicle components involved.
At the bare minimum, you'll need the following oil change tools and supplies:
New oil
A new filter
A new oil gasket
A rubber mallet
A jack
Wheel blocks
Correctly-sized wrenches
What's more, you'll need to check your owner's manual to ensure that you're filling your vehicle with the right kind of oil! Unless you happen to have all these things on hand ahead of time, it will take less time, and cost less money, to have the process completed at the Auffenberg Ford Belleville service center. And you won't have to worry about disposing of your old oil.
Why Have Your Oil Changed at Auffenberg Ford Belleville?
Drivers in the greater Belleville region can have their oil changed at home, or at any number of third-party service centers, but the benefits of working with our service center speak for themselves:
Our technicians have specialized in caring for Ford vehicles, but our state-of-the-art equipment allows us to work on a wide variety of makes and models.
Most third-party service centers will tell you that you need an oil change every 3,000 miles. This might have been the case in 1968, but modern vehicles only need to have their oil replaced every 5,000 to 7,500 miles. At Auffenberg Ford Belleville you'll only get the facts. Check your owner's manual for your vehicle's optimal intervals.
We offer rotating Ford service specials and Ford service coupons that can help you save hard-earned money.
The experts at our service center know exactly what kind of conventional or synthetic oil that your vehicle requires. Although your owner's manual should have all the information you need, a third party that lacks up-to-date information may make a mistake and leave you with a big problem.
Express Service at Auffenberg Ford Belleville
One of the biggest benefits of having your oil changed at Auffenberg Ford Belleville is our Express Service program. Our center stays open late during the week. We even open up the shop on Saturday so you don't have to take time off to have your vehicle serviced.
Visit Auffenberg Ford Belleville for a Quick Oil Change!
We're proud to serve drivers from the greater area, from Mascoutah and Waterloo to just down the street here in Belleville. Our team is qualified to handle oil changes, tire rotations, and minor repairs in a flash. Still have questions? Contact us today to learn more about our service center and all we can do.