A major perk of driving a new Ford model around Waterloo is the available technology features, specifically Ford SYNC® 3, the most common version of this infotainment system found in current Ford vehicles. Wondering how to connect to Ford SYNC®? Doing so is simple from your Bluetooth®-enabled smartphone and your Ford's infotainment screen. Of course, the connection process is different depending on the model year of your vehicle, but the steps are generally the same. Find out how to connect to Ford SYNC® with this step-by-step guide from Auffenberg Ford Belleville so that you can send texts, discover new music, and more.
Connect to Ford SYNC®
When it is time to "Sync my ride," you and other Mascoutah-area drivers will find that it's quick and easy to connect to your Ford SYNC®. Turn on your smartphone, start your vehicle, and follow these steps to "Sync my ride."
Enable Bluetooth® on your phone.
From your SYNC® screen, press "Add Device."
Search for pairings on your smartphone and select SYNC® when it appears.
Make sure the six-digit PIN number on your phone matches the one that appears on the screen.
A message will display on the SYNC® screen that says, "Phone is connected."
Go through the various menu options, such as connecting your phonebook to the system, to decide which you would like to opt into or ignore.
Your phone may prompt you to allow SYNC® to access your phone. If so, press "Yes."
If the process is completed correctly, the SYNC® system will display your phone menu.
Once you follow these steps, you will be prepared to hit the Columbia streets with your SYNC® system connected and ready to go!
About Ford SYNC® 3
What does Ford SYNC® 3 have in store? Check out the innovative capabilities available to you once you learn how to connect to Ford SYNC®.
The highly functional touchscreen is easy to navigate via swipe, and available navigation features pinch-to-zoom, similar to how you would interact with your smartphone. 
Enhanced voice recognition acknowledges simple real-world commands so that you can make phone calls, search for music, set your ideal temperature, and more. 
The available navigation with SiriusXM® Traffic and Travel Link® provides turn-by-turn directions via the SYNC® system, as well as traffic updates, weather information, delays, alternate route suggestions, and more.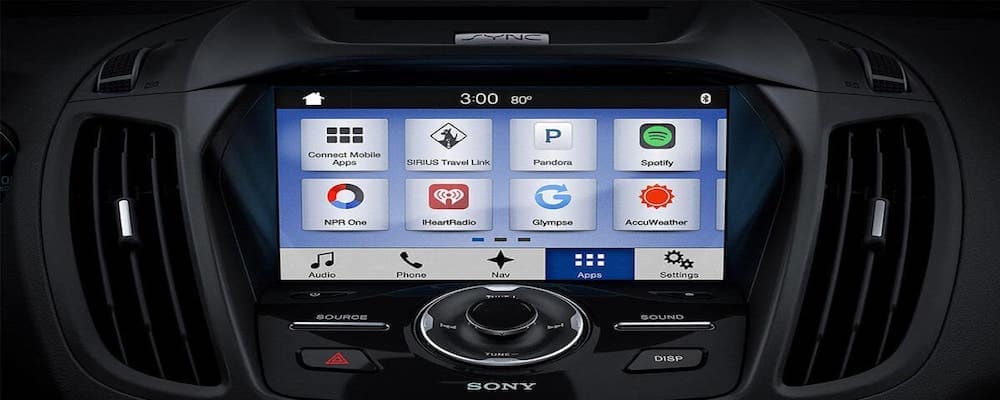 Introducing Ford SYNC® 4
The newest models in the Ford lineup, including the Ford Bronco and the 2021 Ford F-150, boast the brand-new Ford SYNC® 4 system, which promises new levels of intelligence. With screens ranging in size from 8 inches to 15.5 inches, twice the computing power of the SYNC® 3 system, and cloud-based connectivity, Ford SYNC® 4 truly embodies the phrase "Sync my ride." Take advantage of the likes of conversation voice control, over-the-air update capability, and more.
Connect to Ford SYNC® with Auffenberg Ford Belleville
The process on how to connect to Ford SYNC® is easy, especially when you follow this guide from Auffenberg Ford Belleville. If you have any questions, feel free to get in touch, or connect with our Service Center for more instructions.