Truck owners are a loyal bunch, so it comes as no surprise that the debate over which truck is better -- 2018 Ford F-150 vs 2018 Toyota Tundra -- is so contentious. We're here to settle the debate once and for all with a side-by-side comparison of these two vehicles so you can see for yourself why more drivers around the world choose the Ford F-150 over the Toyota every day.
Towing Capacity
The Ford F-150 offers more power as well with an available towing capability of 13,200 pounds - a full 3,000 pounds more than the Toyota Tundra is capable of. The Ford delivers a higher standard payload capacity as well giving drivers access to 1,840 pounds of cargo hauling power in the extended cab trim versus the Tundra's 1,600 pounds. Drivers will get access to higher potential payload capacity as well in the Ford, with the regular cab delivering as much as 3,270 pounds compared to the Tundra's maximum 1,700 pounds.
Serious Luxury
Whether you're hard at work on a project in Mascoutah, or you're heading out from Waterloo to Stemler Cave, having the right features can make all the difference between an uncomfortable ride in one you'll actually enjoy. A new Ford F-150 makes available interior features like
Easy Entry

Advanced Keyless System

Heated Rear Seats

Heated Steering Wheel

Pollen Filtration

Automated Parking System
The Toyota Tundra doesn't offer any of these features.
Find Your 2018 Ford F-150 at Auffenberg Ford Belleville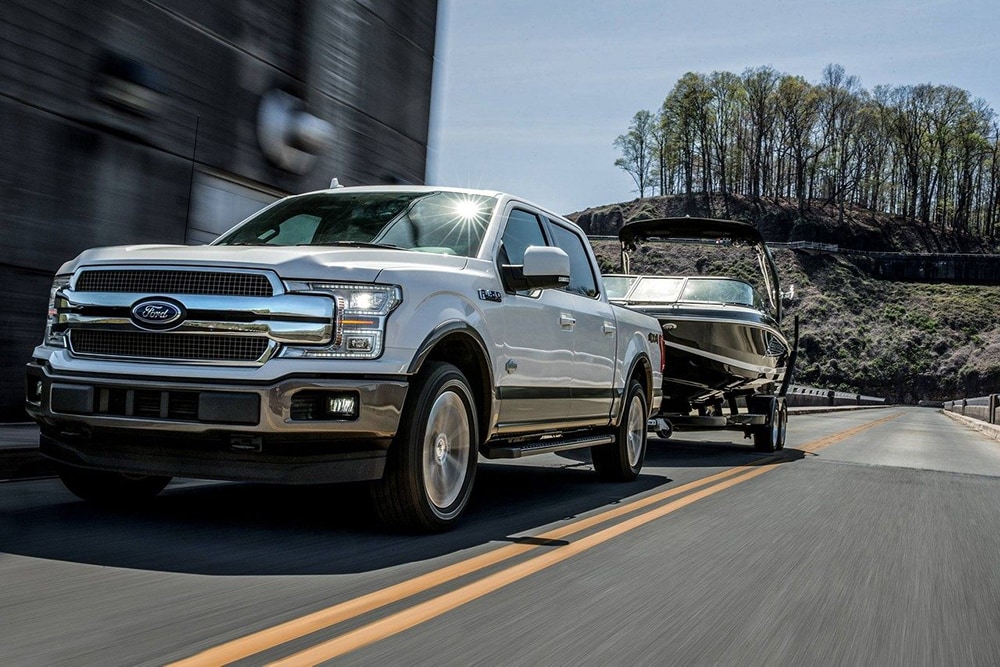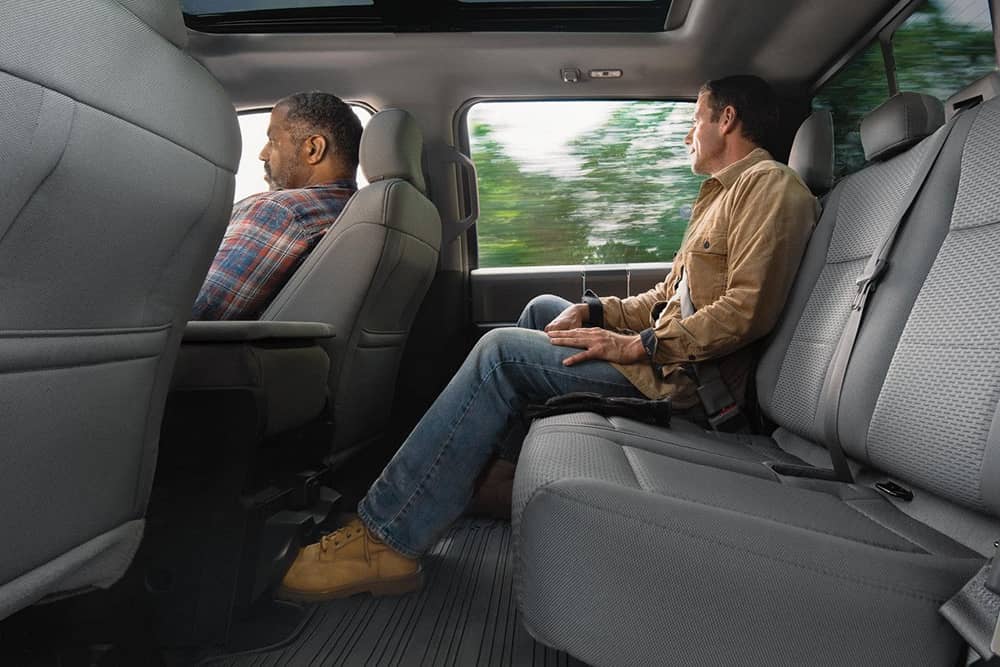 Pick up the Ford F-150 of your dreams from our comprehensive inventory and when you're ready to take one home contact Auffenberg Ford Belleville today.