Ford Mustang History: 1962 – Today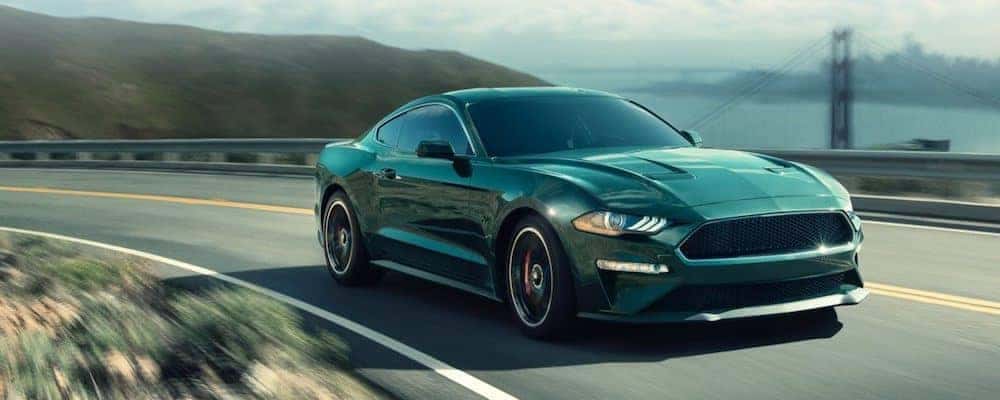 The Ford Mustang has spent more than seventy years on American roads, and it's come a long way to reach the current, praised Mustang GT. Although the original "pony car" was very different from the new Mustang models you'll find at Auffenberg Ford South Belleville today, the long and storied Mustang history unites every iteration, and makes the most recent Mustang one of a kind.
When Was the Mustang Invented?
The first Ford Mustang was a redesign of the Ford Falcon, and like the vehicle that inspired it, the original 1962 Mustang was a two-seater concept car. Within a year, it had evolved into a four-seater, and by 1965, at around the same time as the fabled Plymouth Barracuda, it entered production.
The first Mustang, dubbed the "1964 1/2" was immediately popular, and its success in the racing world inspired a whole generation of muscle cars. The "Mustang" name was derived from the WWII-era fighter plane, the P-51 Mustang.
How Has the Mustang Changed?
The first-generation Mustang ran from 1965 to 1973, and during that time, it evolved from a speed machine to a larger, bulkier, and more luxurious vehicle. During the later years of this period, its designers tried to appeal to the general consumer market as well as the young and energetic buyers who had driven its initial wave of popularity. Sales began to decline, and the engineers at Ford started work on a second generation.
The smaller, second-generation Mustang was released in 1973. It was more fuel-efficient, and because it was also available in hatchback, coupe, and luxury builds, it was able to compete well for a short time.
Even so, the Mustang had drifted far from its roots. Part of this history would be regained with the third-generation Mustang, based on the plus-sized Ford Fox, and released in 1979. This generation would run, with only a few small changes over the year, all the way through 1993!
The fourth-generation Mustang ran from 1994 to 2004, and a fifth-generation Mustang, based on the old designs of the 1960s, was released in 2005.
The Mustang Today
The sixth-generation Mustang hit Belleville and Mascoutah in 2015, and with this model, Ford sought to reunite the Mustang with its high-powered, high-performance, "muscle car" roots. The 2019 Ford Mustang offers drivers all of the energy and vigor of the original, but today it's safer, more efficient, and more well-equipped than ever before.
You can take the new Mustang for a test drive when you pay a visit to Auffenberg Ford South Belleville (and you'll soon find the next iteration of the Mustang, the Mustang Mach-E SUV). Explore our new vehicle lineup and contact us today to get behind the wheel.