Whether you selected a brand-new Ford or a Certified Pre-Owned Ford to drive around Waterloo, chances are that you want to keep it running like new for years to come. When you follow your Ford scheduled maintenance guide and are diligent about routine Ford service, you can certainly expect optimal performance from your vehicle. So which services are needed when?
Discover the services recommended at specific mileage intervals with Auffenberg Ford Belleville below.
What Ford Service Does My Vehicle Require Next?
Every 7,500 to 10,000 miles, we recommend that Mascoutah-area drivers complete the following regular Ford service:
Filter replacement
Tire rotation
Multi-point inspection
Unsealed joint lubrication
Brake system and parking brake inspection
Exhaust system inspection
Cooling system inspection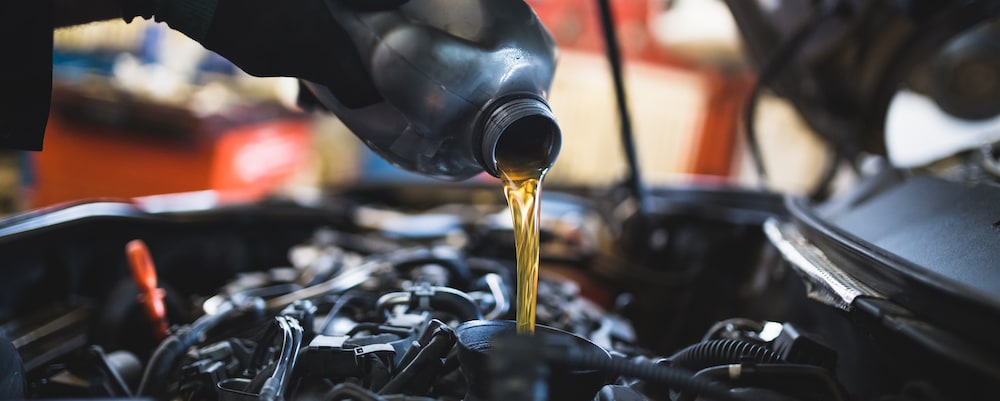 The Service Department at Auffenberg Ford Belleville can handle this routine maintenance for you. Generally speaking, this is all you should need to complete in terms of your Ford scheduled maintenance guide, at least until your vehicle hits 100,000 miles. When you reach this mile-marker, continue with the aforementioned services, and incorporate the following Ford service recommendations into your schedule:
Spark plug replacement at 100,000 miles
Engine air filter replacement at 120,000 miles
Inspect accessory drive belts at 140,000 miles
Replace accessory drive belts at 150,000 miles
Replace manual transmission fluid at 150,000 miles
Replace orange coolant at 150,000 miles
Ford Warranty Service
Keep in mind that the Auffenberg Ford Belleville service team can handle all of your warranty-covered service near Columbia, as well. And if you need help keeping up with your Ford scheduled maintenance guide, then it's worth considering the Ford Protect Premium Maintenance Plan. This coverage includes oil changes, filter replacements, inspections, tire rotations, and more. There's no easier way to stay on top of your general car maintenance!
Rely on the Auffenberg Ford Belleville Service Center for Routine Maintenance
Schedule service with Auffenberg Ford Belleville the next time you need an oil change or a larger maintenance task completed. Take advantage of our service coupons when you do and save. Have any questions about your Ford scheduled maintenance guide? Don't hesitate to get in touch!