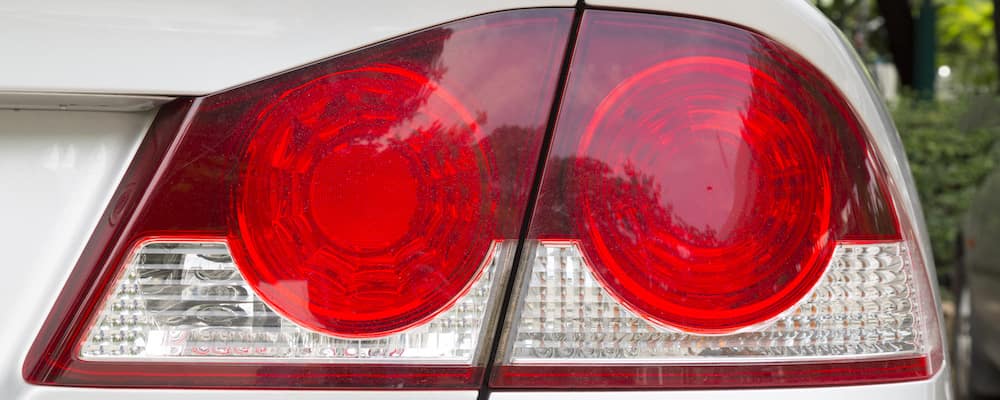 Curious how to change a brake light? If you've been alerted to the fact that your brake light burnt out, then it's important to change the bulb in a timely manner. That's especially true because brake lights let other Belleville drivers know that you're coming to a stop, so they promote safety on the roads and help everyone avoid accidents.
Steps to Replace Your Brake Light
Figuring out how to replace a brake light on your own is simple. Follow these steps to replace your vehicle's brake light at home:
Identify the Correct Brake Light Bulbs: Your owner's manual should have the information you need, specifically about the proper bulb size and voltage for your exact vehicle. Since Auffenberg Ford Belleville offers brake service and OEM parts, you can purchase the proper bulb for your Ford model with us (and we can look up the part number if you don't have your owner's manual handy).
Access the Brake Light Bulb: Now that you've found the right bulbs for your brake lights, it's time to get to work. On some older vehicles, you'll need to remove the plastic cover with a Phillips-head screwdriver, but in newer models, you can often access the brake light from inside the trunk or rear cargo area without removing the cover. Once you've accessed the bulb housing, remove the old bulb.
Screw in the New Bulb: Before screwing in the new bulb, apply dielectric grease to the metal base. This prevents corrosion and rust, and also promotes easier removal when it needs replacing again. From there, the rest is simple - secure the bulb in place, reattach the taillight covers, and hit the Mascoutah roads safely once again!
Schedule Routine Maintenance at Auffenberg Ford Belleville
Get in touch with Auffenberg Ford Belleville if you would rather have professionals change your brake lights. We can even help you determine how long your brakes will last! You can also reach out to our team for other routine maintenance, including simple cabin filter changes, quick and easy oil changes, and regular tire rotations. Our technicians are always happy to help!