Even though Ford MyKey serves as a means of setting parameters to keep additional drivers safe on the Waterloo roads, there may come a time that you need to initiate a Ford MyKey disable. You may have swapped keys with your teen driver, or you might plan to sell your car. In these instances, it's important to know how to turn off Ford MyKey. Follow this guide from Auffenberg Ford Belleville to complete the simple process on new Ford models!
Ford MyKey Disable Steps
In order to initiate your Ford MyKey disable, you will need the admin key or admin key fob. With these in hand, take the following steps to clear all MyKey settings and return all programmed MyKeys in your possession to their original status.
Start your car, and let your onboard computer and touchscreen interface boot up.
Access the main menu using your steering-wheel-mounted display controls.
Select "Settings" by pressing "OK"
Scroll to the "MyKey" option, and press "OK."
Search for the option that says "Clear MyKey."
Press and hold "OK" until the following message appears on the screen: "All MyKeys Cleared."
What is Ford MyKey?
Like other Ford technologies, such as Ford SYNC®, FordPass, and Ford Remote Start, Ford MyKey is aimed at providing Mascoutah-area drivers with convenience and control. It functions as follows:
The main driver can set restrictions for all other keys associated with their Ford vehicle.
Typically, Ford MyKey serves to promote good driving behaviors for teens and less experienced drivers using the car.
Parameters available include speed limits, seat belt usage, and entertainment restrictions.
Those driving with a programmed MyKey will be limited by the main driver's programmed parameters. They will also be required to keep all Ford safety features activated.
How to Program with Ford MyKey
Even after completing the Ford MyKey disable process, you always have the opportunity to turn it back on. Here is how you can reprogram your Ford MyKey:
Insert the key you would like to program into the ignition, or into the backup slot if you have push-button start.
Navigate from the main menu to "Settings," followed by "MyKey."
Select "Create MyKey."
The key will then enforce the restrictions put in place by the main driver.
To change restriction settings, audio controls, and vehicle speed minders for your programmed MyKey, all you have to do is start your Ford car with your admin key and return to the "MyKey" menu. Then, peruse the different features you can adjust and make the changes you deem necessary.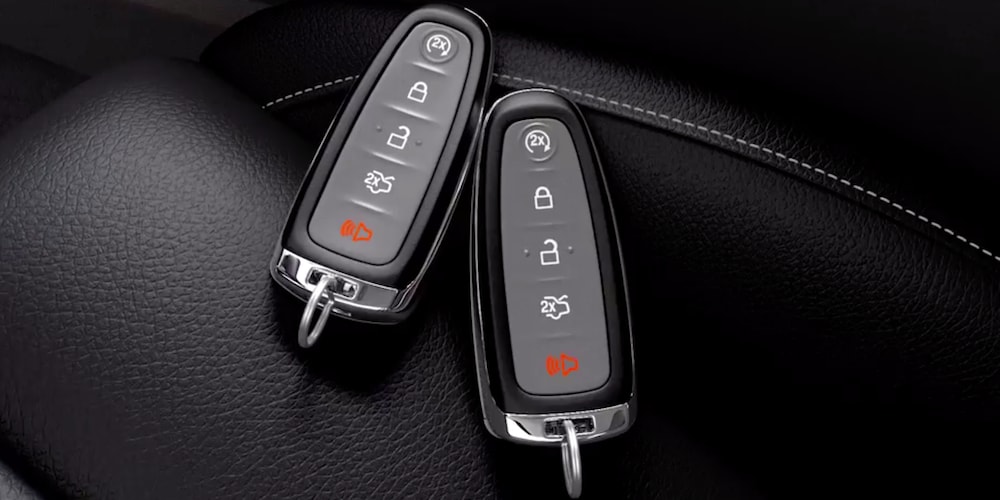 Discover Ford Technology at Auffenberg Ford Belleville!
Learn more about Ford MyKey or ask questions about other Ford technology features at Auffenberg Ford Belleville! Get in touch to speak with our team, and make sure to tune into our blog for more tips and tricks related to Ford parts and technology.