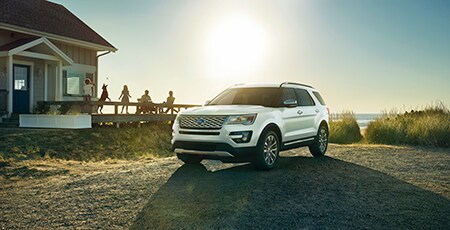 2017 Ford Explorer Combines Great Engine Power, All New High Tech Features and Roomy Cargo Space
The 2017 Ford Explorer continues to be the best selling SUV in the country for a number of great reasons, but particularly because it successfully delivers a luxury-type SUV experience at an affordable price. This year's Explorer builds on a legacy of introducing leading-edge fuel economy, styling and amenities.
New technologies include blind-spot monitoring with rear-cross traffic alert, a navigation system, adaptive cruise control, and pedestrian detection and alert. Others include new xenon headlights, additional USB ports, and new tactile buttons.
Other features have simply been improved such as the base engine, the automated parking system, and the driver information display.