When your Ford vehicle needs a significant repair that requires new parts, you can bring it to a Waterloo area chain or independent service shop, but you should know that your vehicle will likely be serviced with inferior aftermarket parts, not genuine OEM Ford parts. If you come to the service center at Auffenberg Ford Belleville, however, you can rest assured we'll take great care of your vehicle and use exclusively Ford OEM parts. Explore the advantages of using OEM parts with us, below!
What Are Ford OEM Parts?
First off, we'll tell you that OEM stands for Original Equipment Manufacturer, meaning that Ford OEM parts are always made by Ford, for Ford models. Opt for aftermarket options, and you'll end up with parts that were made to fit as many makes and models as possible.
Because of the way they're made, aftermarket parts are unable to deliver the custom fit that OEM parts will give. The unfortunate reality is that, because aftermarket parts cover such a vast array of makes and models, it's rare that the piece you buy will fit right on the first try - you'll often find yourself cutting it in order to fit your vehicle.
If you need an exterior component, such as a new hood or bumper, aftermarket parts might not be an exact color match. Depending on how concerned you are with your vehicle's exterior looks, this can make for a major eyesore.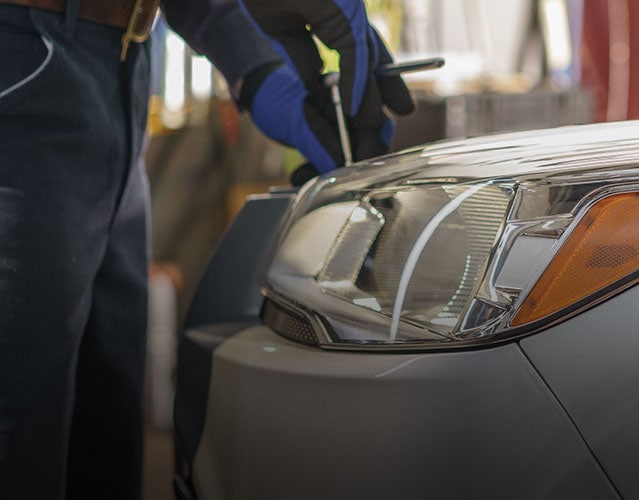 Explore the Benefits of OEM Parts
Aftermarket parts may be tempting because of their cheaper price, but you should know that they're usually cheaper in quality, too. Check out these benefits of using Ford OEM parts, and we think you'll see that they're well worth your money:
Quality: There's a reason aftermarket manufacturers are able to price their products so low: They're made from inferior materials. Because of this, you run the risk of failure later on, which would cancel out any of your initial savings.
Performance: Because Ford OEM parts were designed especially for your model, you can rest assured you're getting an optimal fit and performance that will keep your vehicle running at its best on Columbia roads for years to come.
Selection: Aftermarket parts are designed to suit every brand possible, which creates a huge selection of products, making it difficult to know if you're getting the exact part that you need. When you rely on a certified Ford parts department, you'll have the know-how of certified technicians to ensure you're getting what you need.
Parts Warranty: When you pay more for Ford OEM parts, you'll have the added advantage of a 2-year/unlimited mileage warranty.
Vehicle Warranty: Is your Ford still covered by its new vehicle warranty? If you use aftermarket parts and something goes wrong, you risk voiding your warranty.
Trust Auffenberg Ford Belleville for Your Parts and Service Needs!
Whether you want to modify your Ford for optimal performance on Mascoutah roads or you need a basic component replaced, you can count on the certified technicians at Auffenberg Ford Belleville! We'll help you find the parts you need, and you can schedule an appointment online to have them installed at a time that's convenient.
Have additional questions about maintaining your Ford? Don't hesitate to contact us! We're always happy to share our expert advice on topics like tire rotation frequency and how much time you should set aside for an oil change.