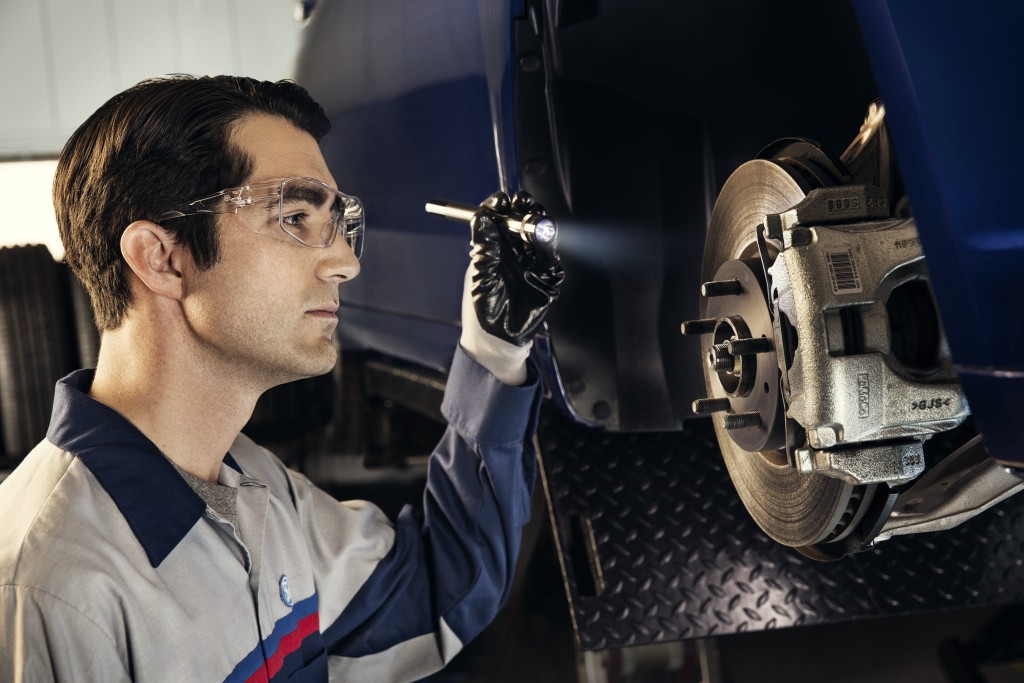 Stay Safe in All Your Travels with Regular Brake Maintenance and Repairs
As drivers, most of us have been in at least one emergency automotive situation in which we have been forced to come to rapid stop. Whether it was a case where the car in front of you slammed on their brakes with no warning or a situation in which a pedestrian darted out into the road unexpectedly, your ability to bring your vehicle quickly and safety to a complete halt is crucial--and it's one that we as drivers should never take for granted.
Even with all of the tremendous advancements that have been made in the world of automotive safety features--both of the active and passive variety--your brakes remain your vehicle's single most important safety feature. Don't wait until you have a close-call encounter to verify that your brakes are not just in working order, but working at their very best. Come to our Belleville, IL service department and allow our team of techs to perform any and all brake services and repairs your ride might be requiring.
As is the case with all routine maintenance and repairs performed here at Auffenberg Ford Belleville, when conducting your necessary brake servicing, we use the genuine, OEM-approved parts and accessories necessary for complete quality assurance. Not only do these high quality parts help to maintain high braking performance and durability, but they are more vigorously tests, and can often reduce braking noise and vibration.
Think your brakes might be in need of repair or replacement? Stop, look, and listen for the following--then, give us a call at (888) 480-6302 or make an appointment online using our handy service scheduler. We are more than happy to tend to all of the service needs of our East Saint Louis, O'Fallon, Fairview Heights, Mascoutah, and Saint Clair County customers.
Signs Your Brakes May Need Attention:
A squeaking, grinding, or vibrating feel when you apply pressure, or a vibration in the steering wheel
A hard-to-press petal, or one that feels "squishy" or non-responsive
A burning odor
Your brake system warning light clicks on
The feeling that your vehicle wants to make turns while braking