Best Pizza Places in Belleville, IL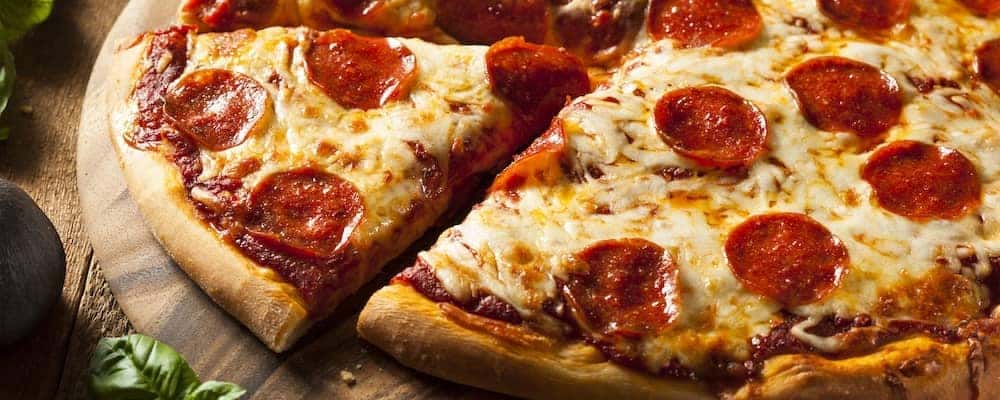 Whether you're looking for a nice slice for lunch or ordering in for dinner, we have quite a few pizza places around Belleville that offer something unique. These are some of our favorite Belleville restaurants where pizza is at least a must-try item, if not the entire menu — we hope you pick one the next time you're ready for a hot, fresh, local meal.
Bennie's Pizza Pub
Looking for a pizzeria in Belleville where the crust is king? Bennie's Pizza Pub finds the perfect balance of crispy on the bottom and soft on top, and you can order their pizza by the slice (1 is enough for most) or order a pie for the whole family. Be sure to drop by regularly, as their chalkboard menu and pizza selection changes, and you might have a new favorite you don't even know about!
Papa Vito's
Serving up pizza in Belleville at two locations, Papa Vito's is convenient for anyone in town (they've also got locations in Waterloo and Millstadt). Appetizers like toasted ravioli and toasted cannelloni are a great way to start off dinner, but nothing really compares to their signature pizzas. Papa's Deluxe is a classic with sausage, pepperoni, bacon, mushrooms, onions, and green peppers while The Monster is an appropriately-named meat lover's pizza topped with extra provel cheese. They even have a tasty veggie pizza for some lighter fare.
Imo's Pizza
With two locations in Belleville, one in Fairview Heights, and one in O'Fallon, Imo's Pizza is a midwestern staple. With their affordable pricing and wide range of pizzas and sides, Imo's is great for when you have to feed visiting family and friends, are ordering pies for the kids' sports teams, or just looking to skip heating up the oven tonight. Head out to Imo's, then find something fun for the family to do and make it a night out.
Dewey's Pizza and Flamentco's (O'Fallon)
We're closing out the list with two nearby favorites. You'll need to take a quick drive for them, but we think they're worth it.
Dewey's Pizza: A small midwestern chain, Dewey's serves up pizzas that look like they came out of your oven. With specialties like the Don Corleone (genoa, capicola, oregano), the Porky Fig (fig jam and prosciutto) and a true Killer Veggie, they have a charm like no other.
Flamentco's The Place: Already beloved in Belleville, O'Fallon, and St. Louis, Flamentco's serves up specialties like a mac and cheese pizza, a Philly cheesesteak pizza, and an incredible buffalo chicken pie. Make time on a Tuesday to take advantage of their special menu items like a baked pasta and buffalo chicken mac.